As some of you know, The Spa at Bedford Lodge Hotel sponsored The Style Awards (best dressed competition) at Newmarket's July Festival for the fifth year running this year.
There were some truly fabulous entries this year and we wanted to share the winners with you.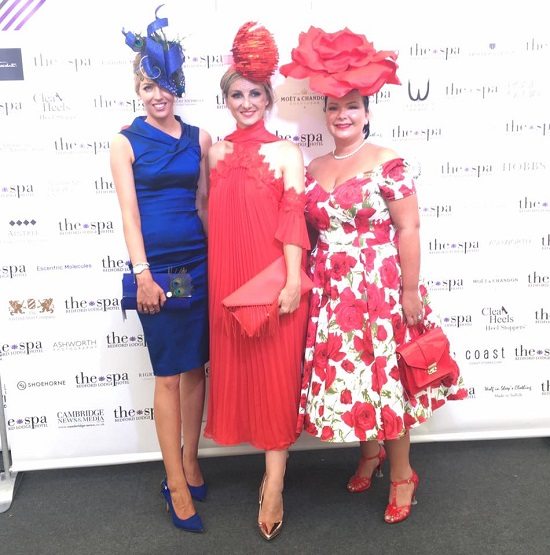 Our Ladies Day winner was the stunning Anna Pribylova. Anna had made her hat from 200 individual pieces of red mirror! She looked very striking on the day and we had felt she was very worthy of the top prize.
1st – Ana Pribylova (middle)
2nd – Charlotte Cutting (left)
3rd – Elisha Greer (right)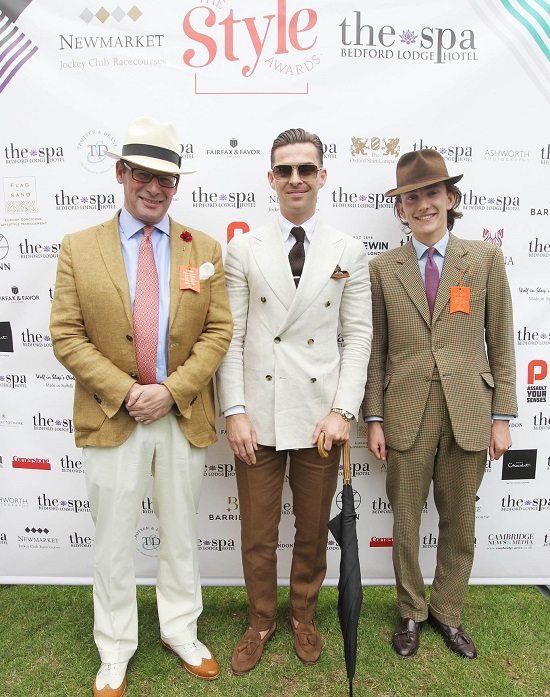 Our Gentlemen's Day winner was a very dapper gent called Ryan.  Very smartly dressed for a day at the races and had everything we were looking for on the day.
Ryan McCullagh (centre)
2. Louis Esquerré Gow (right)
3. Mark Hollingsworth (left)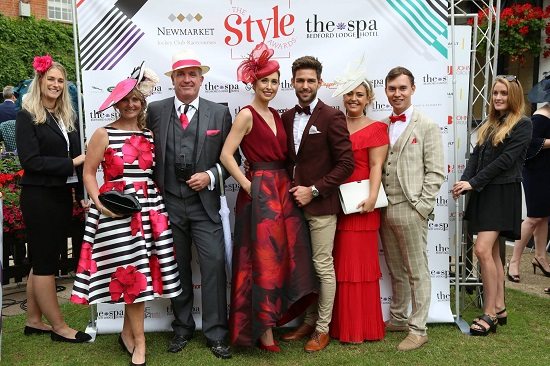 Our Couples Day winners Victoria and Lewis were fabulous and the judges were very impressed with just how coordinated all couples were on the day.  Congratulations to our best dressed couples
Victoria & Lewis Blackbird (centre)
2. Justine & Paul Wykerd (left)
3. Jade Johnson-Biddles & Lewis Ryles (right)
A truly spectacular Style Awards this year and some extremely worthy winners!
See you next year!