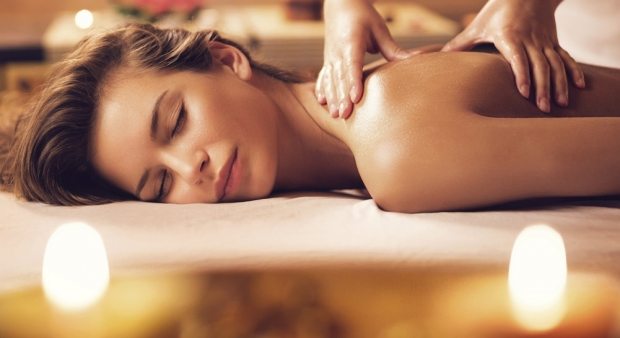 A relaxing Spa Day is the perfect getaway…
It's a logical thought that people undergoing treatment for cancer or post-treatment would benefit from having a relaxing massage and yet very few spas in the UK have the training requirements in place for their therapists to perform such treatments.
Having recognised the need to be inclusive and help support people during and post-cancer treatment, The Spa at Bedford Lodge Hotel has completed training with 'Wellness for Cancer', a world leading provider of cancer therapy training.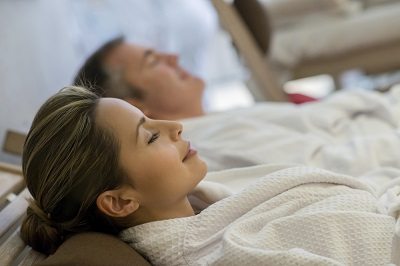 With required lecture attendance, practical training and examinations to pass, the spa team at The Spa at Bedford Lodge Hotel have undergone extensive training to achieve their accreditation. Kate Lake, Spa Manager comments…
'Our clients want to be able to escape cancer, they don't want to go to a spa and be reminded of their journey, and this is what Wellness for Cancer has taught us. We're now able to offer a select treatment menu to cancer sufferers with the right training, attitude and approach. For example, we've been taught how to respect the lymphatic system should a client have undergone node removal as part of their cancer treatment. Wellness for Cancer has enabled us to ensure that all our treatments are safe and relaxing for our clients."
Treatments we can offer:
Be Nurtured Facial – 60 mins/£97
A relaxing, rebalancing and deeply nourishing facial combining advanced skin assessment, expertly tailored facial massage and a bespoke selection of naturally advanced skincare.
Be Nurtured Massage – 60 mins/£97
A unique experience delivering just what body and mind need, this personalised massage concentrates on areas of concern to gently soothe tense muscles, relax the mind, boost spirit and help restore balance to body – while gentle yet rich oils leave skin feeling nourished.
Be Nurtured Back, Face & Scalp – 90 mins/£127
An adaptation of our most popular renowned ritual to soothe both mind and body. Relaxing and gently effective, the experience addresses the main areas of tension – the back, the face and the scalp – with a nurturing massage to help alleviate stress.
Be Nurtured Spa Day – 60 mins/£152
A luxurious spa day combined with a choice of Be Nurtured treatments (facial or massage). This spa day is the perfect way to relax and unwind in a tranquil setting. Enjoy a delicious one course lunch and soft drink in our spa lounge and take advantage of our warming facilities.
To speak to one of our Wellness for Cancer trained therapists about your visit email [email protected] or call 01638 676130.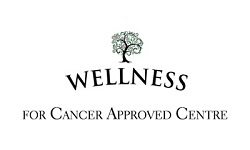 'Wellness for Cancer' is an American organisation founded by Julie Bach, who has created a training curriculum based on her own personal experience of looking after her parents who were in and out of cancer centres for 15 years. The curriculum is aimed at spas and wellness facilities that want to increase their level of comfort and confidence in delivering safe and nurturing services to their spa guests.
To attain the accreditation, spas must first have a proper perspective about supporting clients with cancer, understanding that their role is wellbeing and not disease care. Secondly, spa therapists need to take responsibility for ensuring that their client's experience is one that reduces stress levels, whilst increasing emotional resiliency and finding inner peace.
Note: These are wellbeing treatments only.