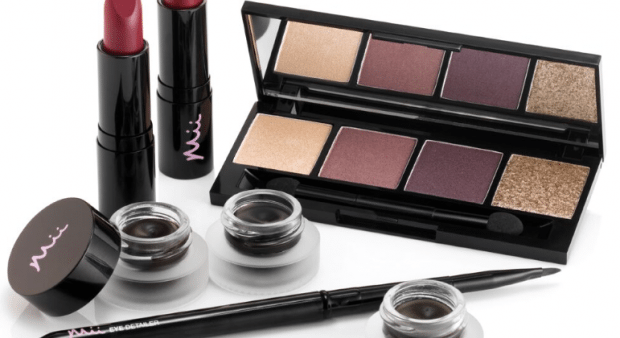 The Spa at Bedford Lodge Hotel stock Mii cosmetics
We are delighted to announce that the Spa stocks the full range of Mii cosmetics, which we already use in our treatments, but which you are now able to buy to use at home.
Mii cosmetics in Newmarket, suffolkWhy Mii? Let Mii do the talking.
Mii Cosmetics has been inspired by the wants and wishes of thousands of beauty spa and salon devotees, as well as a team of beauty experts.
Combining the finest ingredients, Mii offers effortless application and unrivalled expertise to reveal your natural beauty. The collection also includes a mineral make-up line infused with precious gemstones, thirteen tailored brushes, and handbag heroes; Flawless Face Base, Moisturising Lip Lover, Pure Wonder Concealer and Glamorous Trio Bronzing Face Finish.
With Mii, make-up is easy to choose, easy to use and easy to understand; for the confidence to create a look that is uniquely, completely, unmistakably you.
So when you look in the mirror, you can say…That's Mii.
Pop in and test our Mii Cosmetics make-up range or call us on 01638 676130 for more information.