Relax and unwind in a peaceful setting
Make a little time for yourself this summer, whilst contributing to an amazing cause with our Inner Peace Spa Day.
Switch off from the everyday stresses of life with a restorative dry floatation experience. Feel weightless and warm as you drift away…
Or choose our peacekeeper steam chamber experience. Designed to exfoliate, nourish and hydrate the skin, our steam chamber experience is a self-applied treatment which can be enjoyed individually or in pairs.
This serene spa day not only includes treatments but you will also have full use of the heat and hydrotherapy facilities including five different water experiences in the spacious hydrotherapy pool, rooftop hot tub and experiential showers. This also includes full use of the steam room and modern sauna.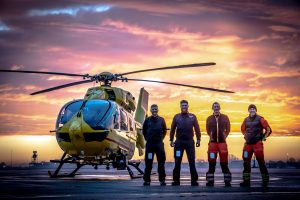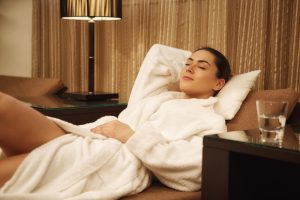 What's included:
A choice between our PeaceKeeper Steam Chamber Experience (45 minutes) or Restorative Dry Floatation Experience (30 minutes)
Full use of the Spa facilities
One course lunch and Smoothie
Branded bag and slippers to take home
To include both treatments options, you may upgrade your package for an additional £30pp.
£5 of this spa day will be donated to our charity of the year, East Anglian Air Ambulance.
Price Per Person: £85.00
To make a booking please call our spa team on 01638 676130
This spa day is available until 31st March 2020.