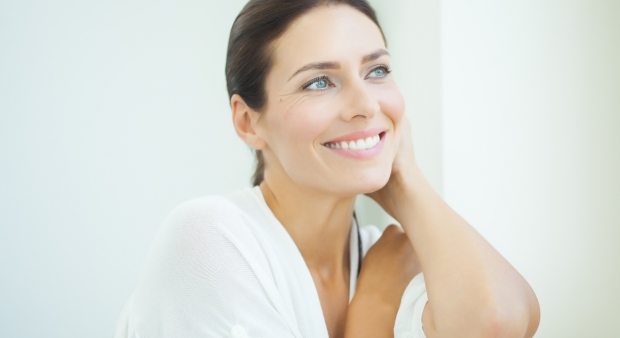 Dermatude Meta Therapy
When cleansing, toning and moisturising the skin is no longer enough to stave off the natural signs of ageing, there are many options we can choose from to tackle fine lines, wrinkles and dry, dehydrated skin. Some procedures, however, may offer substantial downtime and can prove uncomfortable. Some may involve the use of needles or general anaesthetic. For some of us, this is simply not an option and we seek a more gentle, less invasive approach.
Dr Victoria Waddingham, BDS, has introduced Dermatude Meta Therapy to The Spa at Bedford Lodge Hotel, as a painless, yet effective solution to combat the signs of ageing. Meta Therapy stands for Medical & Esthetical Tissue Activation Therapy and combines the benefits of skin rejuvenation, hydration stimulation, anti-ageing and recovery in one unique treatment, and it's 100% natural. Dermatude is ideal for those who are seeking more than skin care but are not ready for treatments such as wrinkle-smoothing injections or dermal fillers and who certainly aren't ready for invasive surgery.
Dermatude delivers a dual action treatment to the skin. It creates thousands of precise, microscopic perforations in the surface of the skin, which activates its own repair process, stimulating collagen and elastin to repair these perforations. Whilst the perforations are being created, active, natural ingredients are driven into the skin, which can be tailor-made to your specific concern. These ingredients nourish the live cells and create a healthier, plumped up and clearer skin appearance with no unpleasant chemicals.
Dermatude Meta Therapy can treat a variety of concerns to the face, neck and décolletage:
Fine lines and wrinkles.
Dry, dehydrated skin.
Dull skin.
Hyperpigmentation caused by sun damage.
Acne scarring.
Enlarged pores.
How do I know I am suitable for Dermatude Meta Therapy?
As Dermatude is a very gentle procedure and no heat is produced, most skins will benefit from the treatment. However, a pre-treatment consultation is required so that the clinician can assess your individual concern, take a full medical history and explain what to expect in terms of results.
What happens during treatment?
You'll be asked to attend the clinic wearing no makeup and your skin will be gently cleansed by the treating clinician. A highly concentrated skin serum containing specially formulated ingredients is applied to the skin surface and the pen-like device will then be gently swept across your skin in a circular motion. This may feel slightly ticklish as it vibrates across the treatment area resulting in the dual benefits of pushing the serum through the skin surface and also stimulating the deeper cells to produce more elastin and collagen. Afterwards, you will be required to leave the highly concentrated serum on the skin so that it can be absorbed when the skin is most receptive.
Is there any downtime?
There is no downtime with this treatment and though you may experience some slight redness just following the procedure, this will resolve within an hour to 90 minutes. You can return to your daily activities immediately after treatment and apply a mineral-based makeup.
How many treatments will I need?
The number of treatments required depends on your individual concerns, but usually, a course of 8 treatments is required, one to two weeks apart. This will be discussed in your pre-treatment consultation.
How long do the results last?
Results can last anything up to 12 months but will vary from individual to individual. It is recommended that a maintenance programme of one session every 4-6 weeks is adhered to following the initial course of 8 sessions, and an intensive booster course of 4 sessions – one session per week for 4 weeks – is carried out annually. However, it is important to maintain your newly revitalised skin with SPF care and the range of Dermatude homecare products. This will maximise results and keep your skin in good condition until your next treatment.
PRICES START FROM £75 FOR A BASIC DERMATUDE FACIAL.
For more information on Dermatude Meta Therapy and to book an appointment, please call us on 01638 676130.