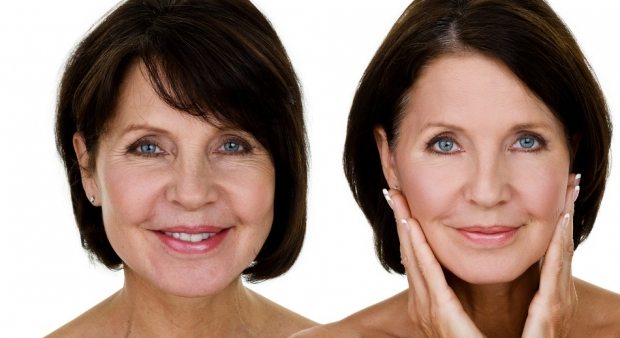 Get healthy and youthful looking skin
Our skin is vital when it comes to showing the world how we look and feel. If our skin isn't healthy, it can make us look older than our years, tired and worn-out. Ongoing skin conditions such as Acne and Rosacea can have a huge impact on our wellbeing and can affect our self-confidence and even our emotional health.
To maintain healthy and youthful looking skin we can make positive lifestyle choices, such as eating a diet rich in antioxidants, drinking plenty of water, getting enough exercise and sleep and avoiding too much alcohol, smoking, sun-exposure and pollution. When we have done all that we can to keep our skin healthy and need some extra help without going under the knife, there are plenty of options for non-invasive, effective treatments to choose from.
Skin peels offer a bespoke and effective way to reveal a healthier complexion whilst improving the overall health of the skin. At The Spa at Bedford Lodge in Newmarket, we offer the Epionce® range of skin peels and skincare. A luxury brand offering clinically proven results.
Epionce® is formulated with potent botanical ingredients in proven concentrations using a highly effective delivery system, without causing irritation. Paraben and fragrance free, Epionce® is suitable for even the most sensitive of skin types.
There are two Epionce® facial treatments offered here at The Spa, The Lite Refresh Peel and The Corrective Peel.
Lite Refresh Peel
Formulated to improve the appearance, tone and texture of the skin by increasing cell turnover to freshen and brighten the complexion. This peel is also a preparatory peel which clients must have before the more advanced, Corrective Peel to prepare the skin. A course of 6 treatments may be recommended, once a month.
Corrective Peel
The Epionce Corrective Peel is formulated to improve the appearance and texture of the skin by increasing cell turnover. This facial Peel provides intense corrective benefits but with minimal downtime. Clients must have the Lite Refresh Peel before this, more intensive peel. A course of 3 to 5 treatments may be recommended, once a month.
Epionce facial treatments can treat the following skin concerns:
Congested, acne prone skin
Dull and sallow skin
Fine lines and wrinkles
Hyperpigmentation and sun spots
Rosacea
FAQs:
How do I know if I am suitable for Epionce Skin Peels?
Due to their botanical ingredients and gentle peeling process, most skins will benefit from an Epionce Skin Peel, however, prior to your first treatment, your practitioner will conduct an initial consultation to discuss your concerns, medical history and any contraindications which may affect your suitability.
How long does the procedure take?
The procedure takes between 30 and 60 minutes, depending on which peel you have.
Does it hurt?
Epionce Skin Peels do not cause discomfort. With the Corrective Peel however, you may feel some warmth and slight tingling as the Peel takes effect.
How long does it take to achieve results?
Your skin will look refreshed and glowing after one session. However, we recommend a prescribed course of treatment, which will depend upon your skin-type and concern.
How long do the effects of Epionce Skin Peels last?
Longevity of results vary, depending on your individual response but usually last between 3 and 6 months. If you maintain your skin regime at home using Epionce products, results will last longer.
Is there any downtime?
With the Lite Refresh Peel there is no downtime. With the Corrective Peel, you will experience around 3 to 4 days of skin shedding, general redness and peeling,
What do I do for aftercare?
Following the treatment, you will be advised on aftercare, such as the use of high factor SPF and avoiding strong sunlight. A range of Epionce products will also be offered to maintain results at home.
For more information on our skin peel facial treatments and to arrange a consultation, please call us on 01638 676130. Our Spa is located in Newmarket (Suffolk) just a thirty minute drive from the city of Cambridge.