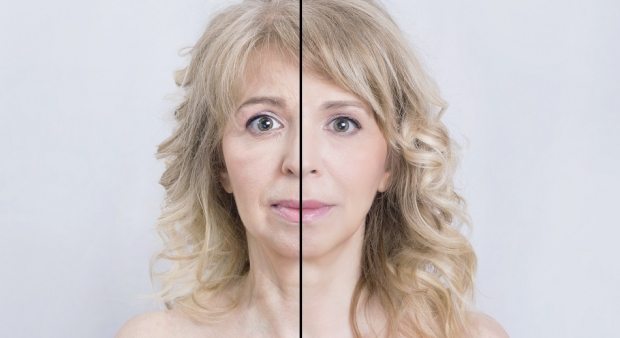 Facial rejuvenation with Wrinkle Smoothing Injections & Dermal Fillers
As we start to age, the face can show a variety of signs that time is taking its toll. The lips begin to thin and lose volume, jowls can appear due to hollowing of the cheeks and loss of firmness of the skin; due to a loss of substances such as Collagen and Elastin. When your daily skincare routine is no longer adequate, it's reassuring to know that there are non-surgical treatments that can turn back the clock and restore your youthful appearance.
Here at The Spa at Bedford Lodge Hotel in Newmarket, Suffolk, we believe that pampering incorporates relaxation and indulgence, as well regaining your youthful beauty and therefore, we not only provide a superbly renovated spa, offering luxurious treatments, performed in the most beautiful surroundings, but our aesthetic practitioners can offer their expertise in non-surgical injectable and device-led treatments for both the face and body.
Wrinkle Smoothing Injections
Wrinkle-Smoothing Injections act to temporarily relax the muscles which cause expression lines and help to lift areas such as the jawline and mouth area. Traditionally used in the upper face for concerns such as crow's feet and forehead lines, modern techniques have proven extremely successful in treating the lower face and are now becoming very popular when used in combination with Dermal Fillers.
Wrinkle smoothing injections can treat the following concerns:
Crow's feet
Laughter Lines
Forehead Lines
Teeth Grinding
Bunny Lines (sides of the nose)
Sagging eyelids and drooping brows
Wrinkle-smoothing injections offer no downtime following treatment. However, post-treatment care will be advised upon initial consultation.
Pricing:
Pre-treatment consultation £50 (redeemable against first treatment)
1 Area £250
2 Areas £300
3 Areas £350
Hyperhidrosis £550 (one off treatment for the underarms, feet or hands to prevent excessive sweating)
Dermal Fillers:
Dermal Fillers are substances which add volume to areas of the face, such as laughter lines, bottom and top lip, cheeks, temples and smoker's lines. When used in these areas, plumper, healthier, hydrated and lifted appearance is regained, taking the years away and improving the look and feel of the skin.
Dermal fillers can treat the following concerns:
Sagging skin
Thinning bottom and top lip (incl. smoker's lines around the mouth)
Loss of volume in the cheeks
Marionette lines (nose to mouth lines)
Chin augmentation
Tear trough
Liquid rhynoplasty
Jaw line enhancement
Temples
Eight point facelift
Lidocain infiltration for Dermal Fillers – To ensure a pain free experience.
There may be some slight bruising and swelling following lip and facial treatment with Dermal Fillers and some after-care is required such as avoiding hot saunas and steam rooms for up to a week after the procedure. (Results can last between 6 and 12 months)
This combination treatment utilises very advanced techniques and can only be performed by qualified and advanced practitioners.
Pricing:
Prices start from £300 and will be discussed in your initial consultation.
£50 consultation fee (redeemable against your first treatment). A consultation is advisable but not required prior to treatment.
For more information on Facial Rejuvenation and to arrange a consultation, please call us on 01638 676130. Our Newmarket-based spa is conveniently in easy driving distance from Cambridge and Bury St Edmunds.