Luminous skin from the inside out…
Make a little time for yourself this summer with our fabulous Treatment Relaxation Package… This package has been specially created for those that want to enjoy our luxury treatments, relaxation room and tranquil spa lounge. This treatment led package will rejuvenate your skin and leave you feeling ready for summer!
Relax and unwind into a fluffy robe and slippers before heading through to our treatment room. Choose from either a Microdermabrasion Facial or a Light Refresh Peel before experience our LightFusion Mask.
Our microdermabrasion facial is a highly-effective, device-led treatment which can treat a wide range of skin concerns. It uses tiny crystals which gently exfoliate the skin and a gentle suction process, Microdermabrasion manually removes dead and dull skin cells as well as imperfections; revealing youthful and healthy skin and encouraging new cell turnover and improving oil regulation.
Our Light Refresh Peel is formulated to improve the appearance, tone and texture of the skin by increasing cell turnover to freshen and brighten the complexion.
Both Microdermabrasion and the Light Refresh Peel work perfectly with our LightFusion Mask.
Lightfusion™ is a revolutionary LED facial treatment which uses phototherapy and a hydrogel mask to target a variety of skin imperfections and improve skin texture and tone with no discomfort, no downtime and offers fast and lasting results. The Lightfusion™ device is applied to the face, following a deep cleanse and application of the hydrogel mask. Two light wavelengths are simultaneously activated and the skin cells absorb these wavelengths and biologically alter, resulting in improved blood circulation, instant hydration and firming and tightening of the skin.
Guests will be able to enjoy a smoothie shot on arrival, a delicious 1-course lunch and soft drink in our Spa lounge.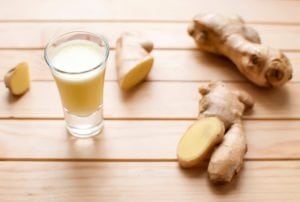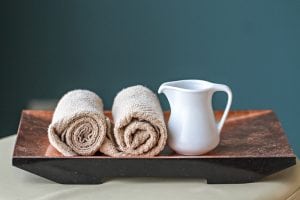 What's included:
Hot towel  and smoothie shot on arrival
Microdermabrasion or Light Refresh Peel
LightFusion Mask
One course lunch and soft drink served in our Spa lounge
Robe and Slippers
Use of the relaxation room after your treatment
Price Per Person: £99
Please note, this spa package does not include the use of the hydrotherapy pool or hot tub.
This package can be taken with an AM or PM slot, please choose between 9am – 2pm or 2.30pm- 7.30pm.
This package is available until 1st March, to make a booking please phone us on 01638 676130.