Restore your body & mind…
Our newest warming spa day is the perfect away to unwind during the chillier months.
Begin your spa day with our arrival experience, where our spa host will greet you and guide you through to start your spa journey. Your spa day will include a thermal spa experience designed to take you on a journey through The Spa's luxurious heat and hydrotherapy area. Please note, subject to government guidelines. Our '5 bubble' rated facilities include a hydrotherapy pool, steam room, sauna, experiential showers and a rooftop hot tub – perfect for catch ups!
Next, relax with our brand new 'Return To Your Roots' ESPA treatment. Begin your treatment with inhalation of calming aromatherapy oils before your feet are warmed with hot mitts. Unwind as your therapist guides you through a Love & Kindness meditation with calming back massage. Next your therapist will apply ESPA's pink hair and scalp mud before massaging the restful body oil into your arms, hands, legs and feet. Finish with hot mitts on the feet.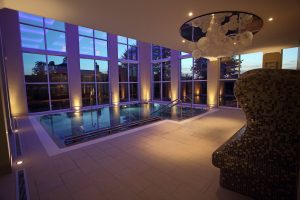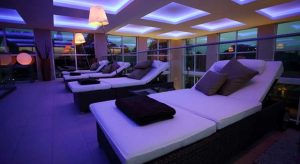 Complete your spa day with lunch and a soft drink in our tranquil spa lounge. You will also receive a £10 credit towards ESPA Christmas gifts when your spend £30 or more in the spa shop.
What's included:
5 hours spa access – hydrotherapy pool, steam room, sauna, experiential showers and a rooftop hot tub – subject to government guidelines
60 minute 'Return To Your Roots' treatment including warming eye mask
One course lunch and soft drink
£10 credit towards a spend of £30 or more on ESPA Christmas gifts or ESPA Gift with purchase.
Price Per Person: £135.00
We want to reassure you that the safety of our staff & guests is paramount, so the spa experience may look a little different than usual. You may notice acute cleaning during your visit, staff in PPE, screens on arrival and a bit more structure to your day. However, we are confident that this should not effect the relaxation element of your visit and still ensure a place of tranquility.
To make a reservation, please call us on 01638 676 130
This spa day is available from November – December.