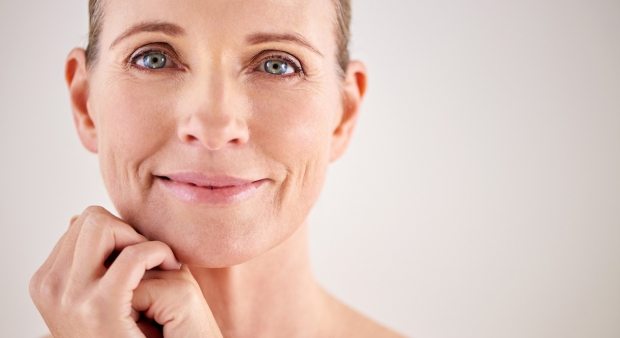 eTwo Skin Resurfacing and Revitalizing
We all want to look our best and keep the natural course of ageing at bay for as long as possible. The skin reflects our age, mood and inner health and is, generally, the first thing that people notice. There are many non-surgical, clinical skin treatments around nowadays. However, some can be very invasive with lengthy downtime and in some cases, can also be quite painful.
Dr Victoria Waddingham, BDS, is one of The Spa at Bedford Lodge's clinical practitioners and is passionate about delivering superb results to all her clients. She has carefully chosen the FDA-cleared, eTwo radiofrequency device by award winning aesthetic brand, Syneron Candela, as part of her treatment portfolio, for its efficacy, fast results and little downtime. She is the only practitioner in the East of England region with this treatment device. The eTwo system combines unique Sublime™ and Sublative™ application heads for comprehensive facial rejuvenation. eTwo is a non-surgical treatment which can be performed without a general anaesthetic.
Sublime™ uses the elōs combination of safe and effective levels of infrared light and bi-polar radiofrequency energies deep within the layers of the skin, creating a healing response and producing collagen, which in turn, tones, tightens and re-structures the skin, leaving it more youthful looking and plumped up.
Sublative™ fractionated bi-polar radiofrequency technology places the heat energy effectively into the upper layers of the skin, again, encouraging new collagen formation and resurfacing the skin to make it appear smoother, brighter and healthier.
eTwo treats a variety of skin concerns:
Lax skin with loss of firmness.
Wrinkles, lines and dryness.
Dull, tired looking skin.
Acne scarring.
Stretch marks (Striae).
Enlarged pores.
PRICES START FROM £250 PER SESSION.
How do I know if I am suitable for eTwo?
The eTwo is generally suitable for all skin types. However, you will be required to attend a pre-treatment consultation so that Dr Waddingham can assess your individual concerns, medical history and expected results.
What happens during the procedure?
You'll be asked to arrive at the spa wearing no make-up or moisturisers on the area to be treated. For Sublime™ Dr Waddingham will apply a conductive gel to your skin, the treatment device will then be passed in localised areas, across the skin. For Sublative™ the device will pass over completely clean, dry skin for the best result.
How long does the procedure take?
Depending on the area treated and whether you undergo a stand-alone treatment of either Sublime™ or Sublative™, or whether both methods are to be used holistically, the time which your treatment will take can range from 40 minutes to 2.5 hours. However, you will be advised in your pre-treatment consultation of treatment times and the number of sessions which may be required to achieve the best results possible.
Does it hurt?
The eTwo has a range of strength settings. Therefore, minimal discomfort will be experienced. You can start off on a very low setting until you get used to the sensation of heat and as you progress, the settings can be increased as you get accustomed to how the treatment feels. As bi-polar radiofrequency creates heating of the lower layers of the skin, you will feel some warmth. Ice packs can be used to minimise any discomfort and in certain cases, topical anaesthesia can be an option.
Is there any downtime?
You will experience redness of the skin which has been treated and a sensation similar to sunburn following treatment. These symptoms will subside within a few hours. Camouflage make up can be worn following treatment, if it is a brand which is designed for such use, post-procedure.
When can I see results?
Every patient is different, with individual concerns and skin types. Typically, you should start to see results after 3 to 4 sessions. Each session will be 4-6 weeks apart. The appearance of your skin will continue to improve over the following 3-6 months after your last session. Top Up sessions are advised annually.
How long do the results last?
Results can last anything from a year to 18 months, depending on the skin concern and the individual's lifestyle. eTwo will not prevent further skin ageing but can delay it if you follow a healthy eating and exercise plan, avoid smoking and use a medical grade skincare system.
For more information on eTwo and to arrange a consultation, please call us on 01638 676130.